Belgische maaltijdbox
In België is de maaltijdbox erg populair aan het worden. De verkoop van online boodschappen en bezorging van verse foodboxen blijft stijgen. Mealhero is ideaal als je wel gezond wilt eten maar niet lang in de keuken wilt staan. Versh heeft de goedkoopste maaltijdbox. De Veganbox is een goede keus als je op zoekt bent naar veganistische gerechten. Ekomenu is een aanrader voor biologische maaltijden.
Familiebox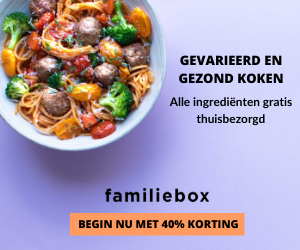 De Familiebox is geschikt voor kleine en grotere gezinnen (2-5 personen). Elke week is er keus uit 12 verschillende gerechten (vlees, vis, vegetarisch, extra groenten en). Het aantal maaltijden is 2 tot 4 per week. Het lidmaatschap is flexibel en kan iedere week aangepast worden. De Familiebox bezorgt ook in België.
Mealhero
Mealhero is ideaal als je wel gezond wilt eten maar niet lang in de keuken wilt staan. Er is keus uit 40 verschillende vriesvers maaltijden vrij van bewaarmiddelen. Het voedsel is dus niet voorgebakken maar vers diepgevroren. Het wordt bereid in een slimme stomer die verbonden is met het internet. De ingrediënten van je maaltijd hebben een labeltje. De slimme stomer scant deze en weet hierdoor hoelang een gerecht gestoomd moet worden. In de app staan alle ingrediënten, allergenen en voedingswaarden van je maaltijd. De meeste klanten kiezen voor een bezorging van 1x per maand. Met kortingscode HERO2021 krijgen nieuwe klanten €45 korting.
Versh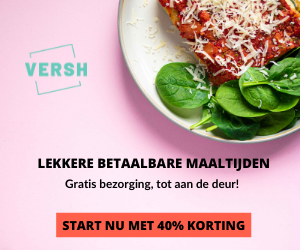 Versh adverteert zichzelf als de goedkoopste maaltijdbox met maaltijden vanaf €3,13 per portie ( korting meegerekend). In elke box zitten verse ingrediënten voor 3 vershe maaltijden. Er is een 2persoonsbox en een gezinsbox voor 4 personen. Nieuwe klanten krijgen 40% korting. Versh bezorgt in Nederland en België.
Veganbox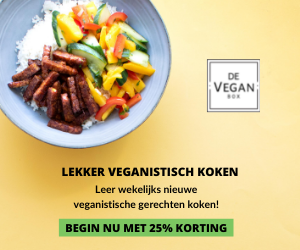 Ben je op zoek naar een veganistische Belgische maaltijdbox dan is de Veganbox een goede keus. Er is wekelijks keus uit 6 recepten. Er is een Veganbox voor 2 personen en een voor 4 personen. Er kunnen 2 tot 4 maaltijden besteld worden. De verpakkingen zijn biologisch afbreekbaar. Flexibel lidmaatschap dat iedere week aangepast, gepauzeerd of opgezegd kan worden. De Veganbox bezorgt in Nederland en België.
Foodbag

Elke week kan je kiezen uit 18 gerechten. Er zijn boxen voor 1 tot 5 personen met 3, 4 of 5 maaltijden per week. De foodbag ontvang je gekoeld aan huis.
Marley Spoon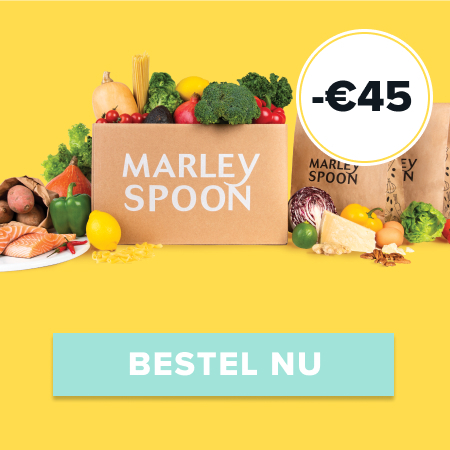 Marley Spoon is een Duits bedrijf dat in meerdere landen actief is. De boxen van Marley Spoon bevatten veel verse ingrediënten en er is keus uit meer dan 30 recepten per week. Nieuwe klanten krijgen tot €45 korting. Je kan na 1 box stoppen of doorgaan en zo de volledige korting ontvangen.